You might have heard of Racing Traders. It is an LLC company mainly headquartered in England and Wales that deals with trading.
But what is Racing Traders for Bet Fair? How does it work? And who uses it?
In this article, first we will answer these questions and later we will review the features, specs, and pricing of Bet Fair.
What is Bet Trader for Betfair?
Racing Traders is a company that has launched an application, BetTrader. Adam Todd made it since himself being a profitable trader, he desired to help other traders in the line of Bet Fair. This platform is first of its kind where you can easily bet on various Bet fair markets by clicking just once. Likewise, it is first to introduce Ladder interface and works by connecting directly to the Bet Fair servers through API (Application Programming Interface).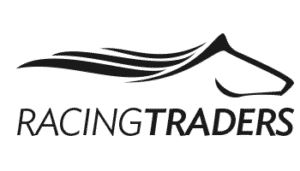 Who uses Bet Trader by Racing Traders?
Starting over 15 years ago, BetTrader by Racing Traders became quite a professional and trusted software that not only won the hearts of price-sensitive Bet fair users but also a key platform to the traders of different levels. Hence, if you are interested in trading then place the bet here fast or simply hedge up, the application will allow you to do so!
We bet! You really want to know more about Racing Traders now so continue reading and you will be able to get the information you need, here are the key points that we will discuss:
Racing Traders features
A user guide of Racing Traders
The Racing Traders software videos
How much does Racing Traders cost?
Product specifications and requirements
Software Verdict/ Conclusion
Bet Trader software features
Bet Trader by Racing Traders delivers an advanced digital overview to the Betfair traders when it comes to trading. It displays live prices in a feature-packed digital platform. What's more interesting! The use of Ladder interface has made the whole process easier since you can place a fast bet quite easily right there on the chart.
Also, if you are new to the field then you can switch to training mode for practicing without a hitch. Following are the key features that it has:
The Grid Mode
The Ladder interface
The Sports interface
Practising Mode
Various in-built trading tools
Live streaming
Graphical Representation
Tick Offset
Fill or kill
The company also allows you to try the software for 14 days, which gives you a choice whether to spend your money here or not.
A user guide for Bet Trader:
The guide provided by Racing Traders is really handy and easy to understand. They have put an extra effort for those who use MAC, otherwise, you cannot find such convenience these days!
Moreover, the site educates you about Betfair by offering various trading articles and videos of both free and paid online courses, which is really good to have.
The videos link will be found in the next heading including the User Manual so continue reading to get a detailed view.
Racing Traders Video Help:
This site also contains videos to clear your various doubts and confusions. They explain everything you want to know and are divided into three categories, BetTrader User Manual, Webinars, and Trading Videos.
So just visit the links given below and the page will appear right away on your screen or simply click https://racingtraders.co.uk/ for further understanding.
Bet Trader User Manual
For a guide visit:
https://racingtraders.co.uk/manual/
Bet Trader Webinars
For webinars type or simply click the link below:
https://racingtraders.co.uk/education/webinars/
Bet Trader Trading Videos
If you are interested in watching BetTrader in action then:
https://racingtraders.co.uk/education/videos/
Below is the screenshot for that, check it out:
How much does Racing Traders cost?
If you are worried, whether to spend money on BetTrader or not, or you might be thinking that your money will go to waste then don't, because it will give you more than expected. Many upcoming and newly-founded companies are following BetTrader's footprints. Therefore, Racing Traders is considered as a topmost in the world in this regard. And interestingly, pricing here is also not too much if you want a paid membership. Otherwise, the basic plan is completely free that will not work as fast as paid membership though but your need will be satisfied. Here is the list of payment plans for you to see:
Basic Plan: Free (Missing some features)
Monthly Plan: £9.99 per month (all features)
Yearly Plan: £99 per year (£8.25 per month including all features)
Specifications and System Requirements
Trading is certainly not your aunt's lawn to mow. It is a quite risky and complex process to practice. So having a reliable software is essential. In case, if you are searching for alternatives to BetTrader, you will find many on the internet. Even you will find most offering numerous at a reduced price but, don't you think that you should double-check your choice before you purchase some sort of technology?
BetTrader is better than others since it is experienced as compared to others. Moreover, Isn't 10 quid a month is really cheap? So why stop? Let's proceed to the product's specifications and requirements, since now we know BetTrader is a reliable software.
Specifications and Requirements
It's not something new, every system has its own specifications, which is not compatible with all kinds of software, if you want to download any. BetTrader is itself a premium software created by Racing Traders for trading so obviously it also has certain system requirements for its operation. These requirements are as follows:
For Apple MAC
BetTrader will work on version 10.7 or above. These include:
7
Lion
8
Mountain Lion
10
Yosemite
11 (also called El Captain)
For Windows
In this case, you will need Windows vista, 7, 8, and 10
Betfair Account?
Though many of you might be aware of this fact, we still inform you in advance to have a Betfair account when you install BetTrader because you'll need one no matter what version you have.
OddsCart Verdict:
Overall, it would be true to say that the Racing Traders has done great by launching BetTrader's application. Also, it is suits the traders because of its additional features at an affordable cost hence preferred worldwide.